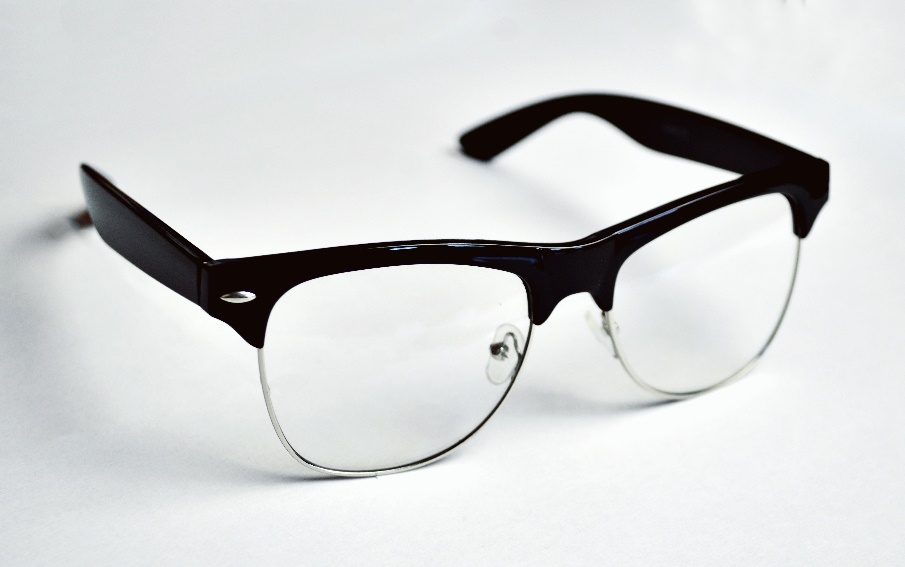 In Japan, eye insurance or health insurance is not necessary to get corrective lenses. Glasses are very affordable in Japan, and you can often get a good pair for ¥5,000. Since there is no need for insurance, you can get glasses any time you'd like, instead of having to wait 1 or 2 years.
How to get glasses at an eyeglass dispensary
Step 1. Find the frames you like. Prices are typically labelled on one of the sides.
Step 2. If you already have a prescription, you can simply hand your current glasses and the frames you chose to the attendants at the counter. If you would like to be tested for a new prescription, let them know. They will ask you to choose a lens quality, from standard, inexpensive lenses to high quality expensive lenses (sometimes Transitions Lenses are also available). The attendants will measure your old prescription and create lenses for the new frames you chose. You may wait in the waiting room or come back later to pick up your glasses.
Step 3. After your eye test (if you choose to have one), you will be directed to a waiting room. When your glasses are ready, you will be called back to the exam area to test if you can see properly and how they feel.
Step 4. You will be taken to the register to pay.
---
Japanese Eye Tests
Standard eye tests for prescription lenses involves testing lens curvature, depth perception, and distance vision. Some shops offer more comprehensive testing (including testing colour-blindness) for a fee. For in-depth eye health testing and to have symptoms seen to, see an ophthalmologist.
Eye Test Chart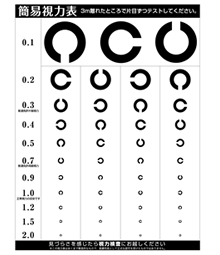 While you may be used to seeing the Roman alphabet on eye charts, no such test exists in Japan. Instead, you will see a chart that looks like this:

As you may have guessed, your job is to tell the technician which side of the circle is open for each column. You can answer Up, Down, Left, and Right.
Japanese
Romaji
English
Pronunciation
視力検査
(しりょくけんさ)
shiryokukensa
vision test
メガネ
megane
glasses
上
(うえ)
ue
up
下
(した)
shita
down
左
(ひだり)
hidari
left
右
(みぎ)
migi
right